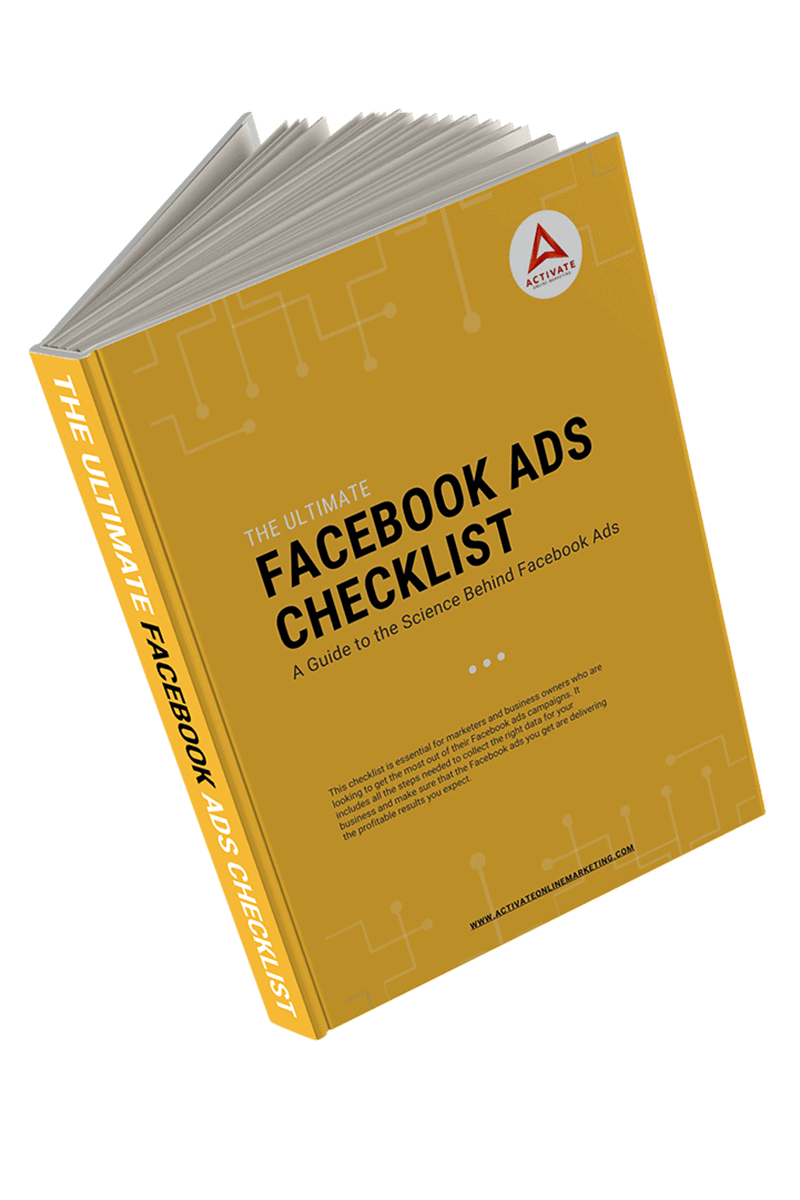 Create Facebook Ads the Right Way!
This 40-page Facebook Ads Ebook will provide you with all the information you need to produce a killer Facebook advertisement.
With our Facebook Ads Checklist, you can plan and execute a winning social media campaign to get your business off the ground and have you seen by more potential customers than ever before.
Facebook Ads are highly effective at getting you the results you need to grow; they can be used to drive traffic, increase conversions, and generate sales. This Facebook Ads Checklist has helped hundreds of marketers successfully advertise on Facebook. It's easy to use and you can start advertising right away.
No more research or guesswork to produce quality ads.

Save time and money by not making any of the mistakes outlined in this book.

Get your advertising on track with this step-by-step guide that covers everything you need to know.
[mfe_send_fox title="Download the ebook" body="
The Facebook Ads Checklist will enable you to move your Facebook campaigns from being just another marketing expense to being a profitable investment in the future of your business.
" redirect="https://activateonlinemarketing.com/the-ultimate-facebook-ads-checklist" send="DOWNLOAD NOW" layout="top_bottom" _builder_version="4.10.5″ _module_preset="default" form_field_background_color="#F6F6F8″ header_font="Roboto Condensed|700||on|||||" header_text_color="#11ABC1″ header_line_height="1.7em" body_text_color="#212121″ background_color="#FFFFFF" custom_button="on" button_text_color="#212121″ button_bg_color="#11ABC1″ button_border_color="RGBA(0,0,0,0)" button_border_radius="50px" button_font="Roboto|500|||||||" button_icon_color="#212121″ background_layout="dark" border_radii="on|10px|10px|10px|10px" global_colors_info="{}" _i="0″ _address="0.0.2.0″ /]